Zumiez
Ethika Bomber Glass Tiger Blue & Pink Sports Bra
From Ethika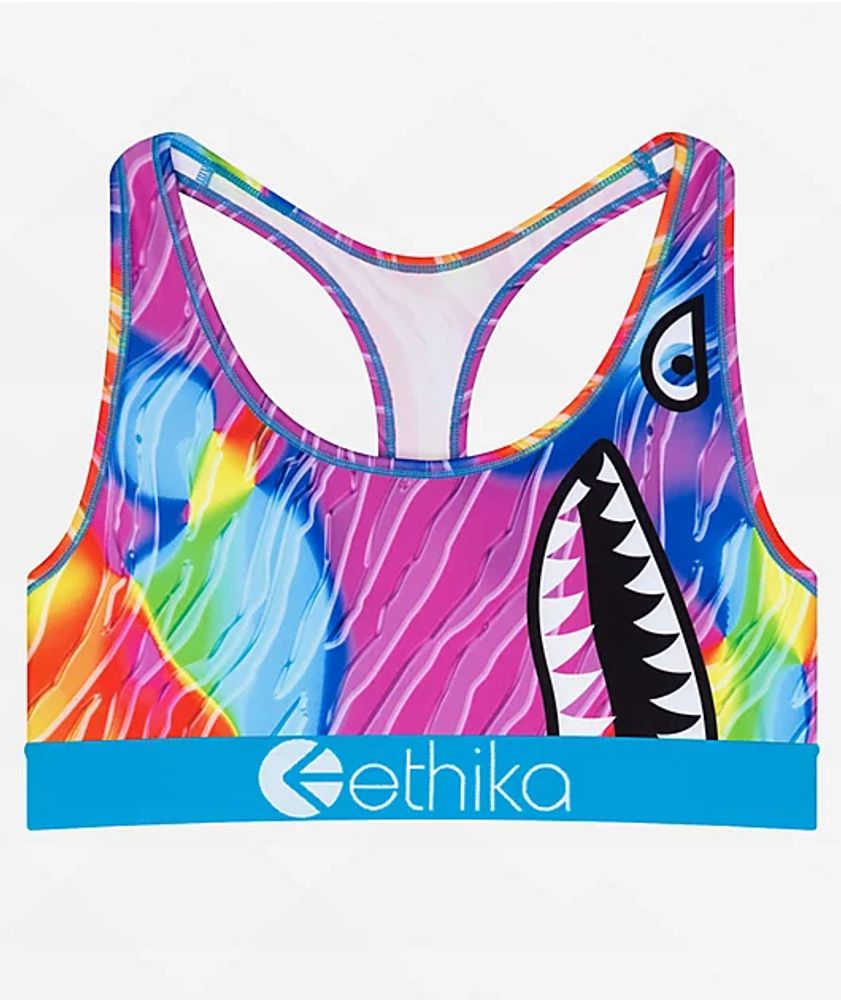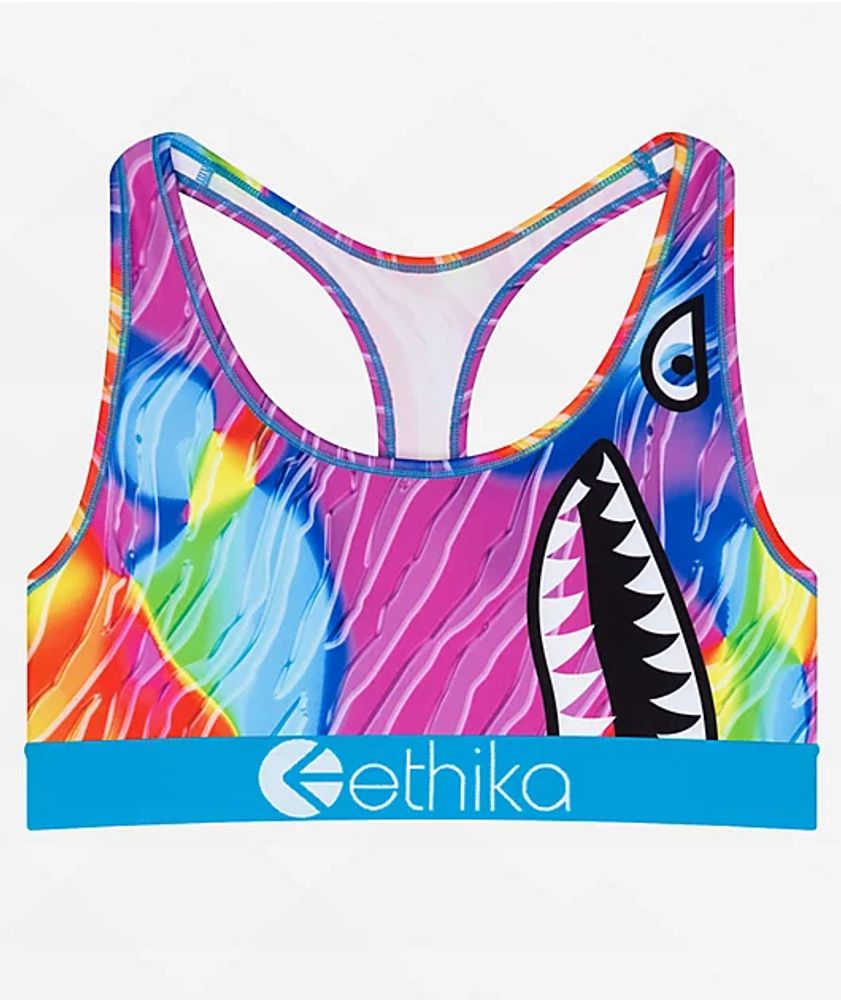 Zumiez
Ethika Bomber Glass Tiger Blue & Pink Sports Bra
From Ethika
From Ethika comes the Bomber Glass Tiger sports bra in a vibrant blue and pink colorway. A sublimated shark graphic is located on the left chest, while a rainbow effect can be seen throughout. With a tight, slim fit, the stretchy polyester blend provides a breathability and comfort, as the dual layer racer back design offers coverage and support. The light blue elastic band boasts white Ethika branding, as the sports bra is finished with flat-stitch seams for zero-irritation.
Bomber Glass Tiger Blue & Pink Sports Bra from Ethika.
Sublimated graphic throughout.
Dual layer front panel for coverage.
Fixed racer back design.
Elastic under bust band with embossed logo.
90% polyester, 10% spandex.
Machine wash cold, tumble dry low.
Imported.
Tight slim fit.
Medium support.
The Sports Bra by Ethika.
Size XS |28C, 30B, 32A.
Size S|30C, 32B, 34A 2.
Size M| 32C, 34B, 36A.
Size M|32C, 34B, 36A.
Size L| 34D, 36C, 38B.
Size XL| 36D, 38C, 40B.